Facilities
Our office and electronics workshop are based at Avelingen-West 30, our warehouse and gearbox workshop are at number 32. We have modern, well-equipped workshops, covering an area of 1200 m2; light and clean are an playing an important role. By way of overhead cranes, we can hoist 2× 10 tonnes, and our fork-lift trucks can lift 6 tonnes. Over the years, we have developed specialised equipment that make it possible to work fast and safely. A special equipment warehouse takes care of these and keeps everything shipshape. In our modern machine park, we are able to carry out any modifications ourselves and construct special tools. This investment was motivated by the wish to be independent of third parties. Furthermore, we are also able to carry out work on behalf of third parties.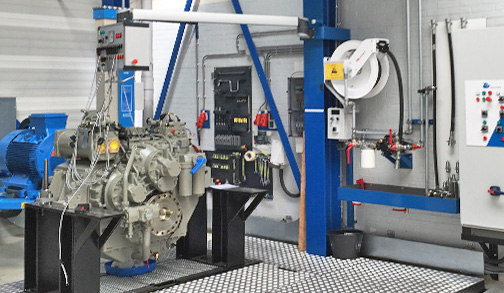 Test bench
Before delivery, gearboxes can be tested in one of our test benches. It is also possible to get a test done by a classification society where various parameters are digitally measured and logged.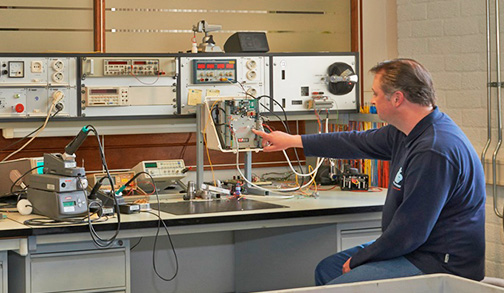 Electronics workshop
Our electronics workshop is equipped for detecting failures, repairs and terminal box construction for our control systems. Furthermore, there is a climate chamber, in order to test among other things OMDs (oil-mist detectors) under operating temperatures.