After a successful sea trial Mts Myriam has now started her operational career. The elegant and generously proportioned tanker measures 135 m in length with a beam of 17,5 m, and is owned by the De Vries family. We were present at the sea trial as supplier of the twin Masson reversing gears.
The two MM W7200 reversing gears are mated to CAT 3512 propulsion engines each delivering 1.118 kW @ 1.600 rpm, and have 5:1 reduction ratio. The reversing gears are integrated in the Cat-system.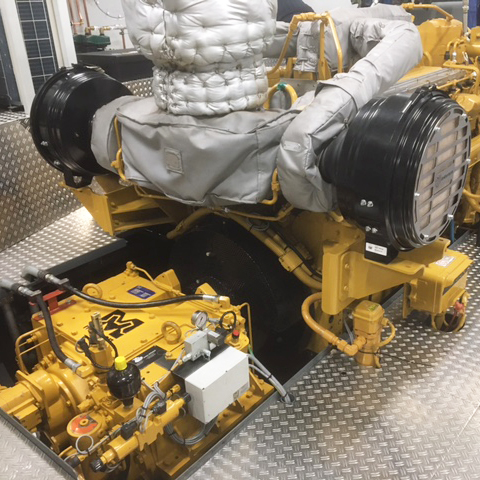 The Starboard reversing gear is fitted with a PTO to drive the steering hydraulics pump, and both drives have a tow lubrication pump fitted. Tow lubrication pumps ensure proper lubrication of the gears during single engine operation and when the vessel is navigating downstream.
The hull was supplied by RensenDriessen Shipbuilding and the turn-key outfitting has been realized by the ASTO Shipyard in Raamsdonksveer.
We thank the De Vries family for the confidence placed in us, and wish the crew many happy and safe voyages. Also our thanks to motor supplier Dolpower for this order and the pleasant cooperation.