Visit Geislinger to NG Shipyards
Together with Gregor Göbel, Sales Manager at Geislinger, our colleague Fred Duel has visited NG Shipyards. They were cordially received by Yard manager Dirk Keizer.
Earlier this year we supplied Geislinger Gesilco licht-weight shafts for the new Dutch Pilot Service vessel "Mira". Recently we were granted a new order! We are to supply two ZF 360 reversing gears and two Geislinger shafts with Monobrane couplings. A truly wonderful order for which we are very grateful.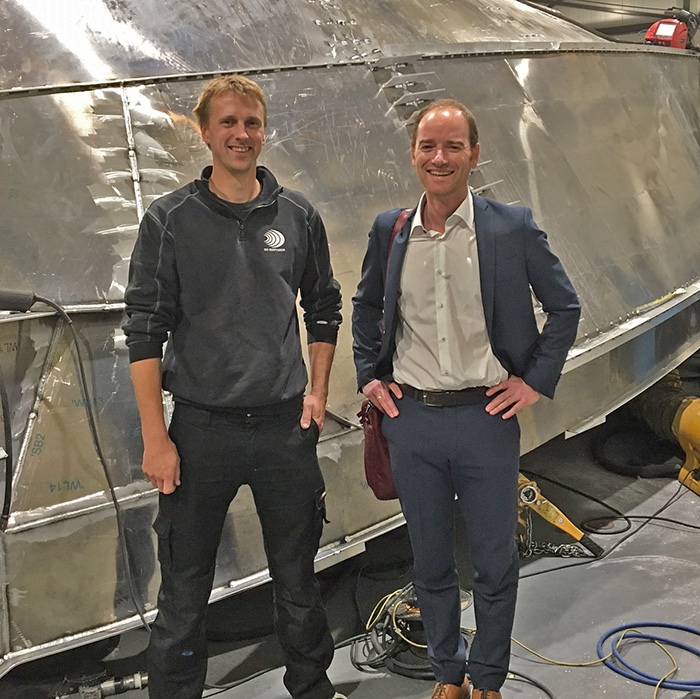 NG shipyards will use the shafts in the new build Adriaen Coenen a research vessel for the NIOZ (Dutch Marine Research Institute). This "sustainable" vessel will be operational in the spring of 2022, and will be used for research work in the Dutch part of the Wadden Sea.
NG Shipyards is a great believer in the advantages of Geislinger products. Main advantage being the reduced weight. However thanks to the special material composition large radial and axial forces can be absorbed, which together with the component design ensures a lifetime at least equal to that of the vessel. Built to last!
We thank NG Shipyards for this order and wish the crew of the Adriaen Coenen many happy and safe voyages!