PM electric motor with FW130 planetary gearbox
On the photo you can see a Danfoss PM electric motor mounted to a O&K FW130 planetary gearbox. The FW130 can transmit a peak torque of 130 kNm, and is eminently suitable for driving winches and track drives for both land-based and maritime applications.
Did you know we can provide custom solutions for electrically driven gearboxes? We can electrify existing equipment almost irrespective of the gearbox size.
Main advantage is that conversion of your conventional equipment from hydraulic to electric can be done relatively quickly. Thanks to the design principle we use, the resulting installation is very compact, which is a significant advantage when using electric motors.
Amongst the customers we carried out such a conversion for is Hydrauvision. For this particular conversion we designed and produced a special adaptor which makes it possible to mount the PM motor on the O&K planetary gearbox in a very space saving manner.
The electric motor/gearbox combination shown can also operate in regenerative mode >Doing so the energy otherwise lost during deceleration or lowering is now put back into the machine, reducing the overall energy consumption even further.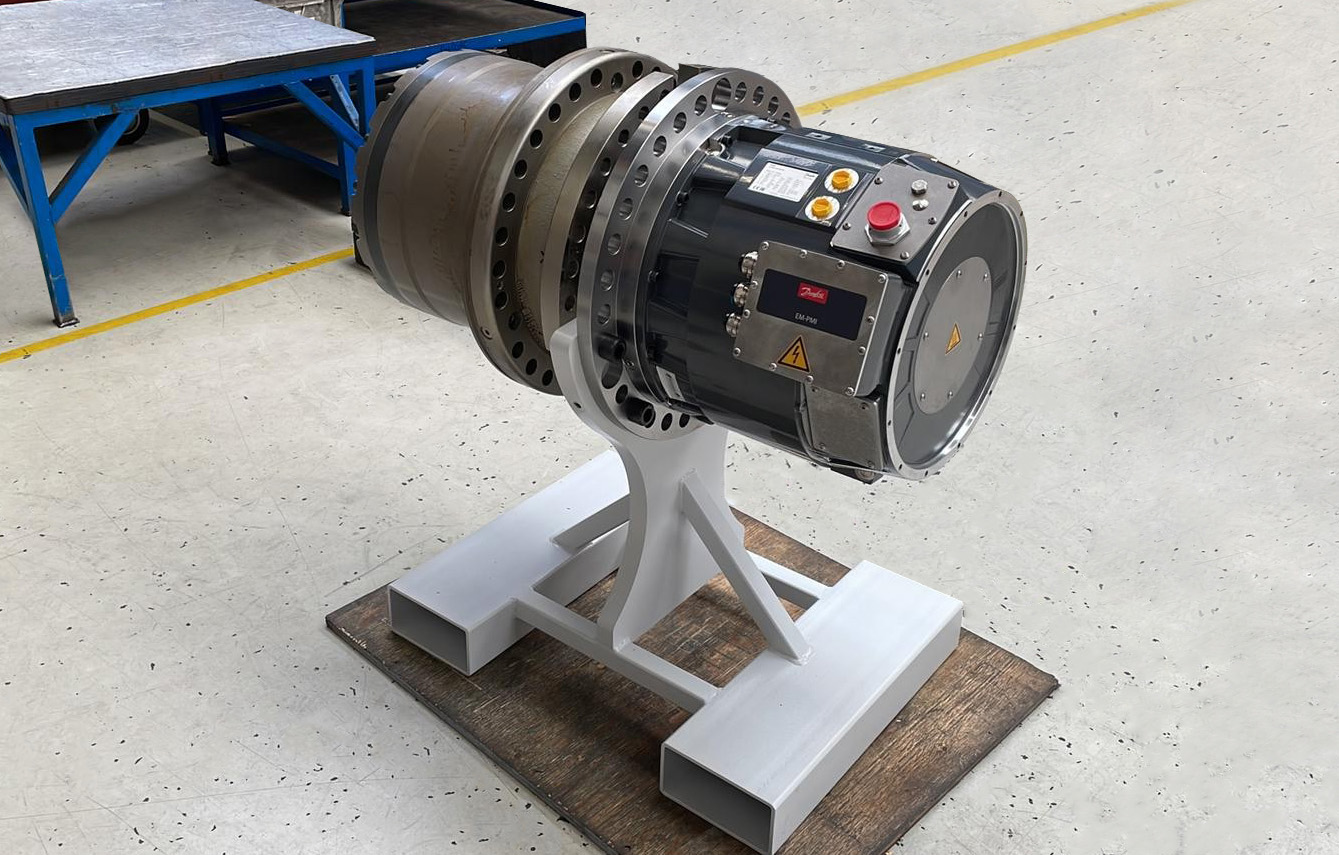 We thank Hydrauvision for this nice order, and wish them many years of safe and energy saving operation.