Inland shipping solutions
Inland navigation
Propulsion of inland vessels normally takes place through fixed pitch propellers and high or medium speed engines which makes reduction of the number of engine revolutions a must. Because the sense of rotation of these engines usually is unidirectional, the use of a reverse reduction gearbox is necessary. ADS van STIGT is supplier of a vast programme of gearboxes ranging 300 KW - 2500 kW composed from the products of both ZF Marine and Masson Marine.
A wide range of standard and special reduction ratio's enables the selection of the most ideal gearbox for any engine brand and model, power and rpm. The option "power-take-off" (PTO) forms an essential addition to the standard specification of the gearbox. Usually this PTO is used to drive the direct mounted hydraulic pump of the steering gear.
Gearbox casings are of sturdy design and usually made of cast iron. Gear wheels are hardened and precision ground for minimal noise effects. The gearboxes are designed for continuous duty with left- and right-hand rotating propellers. The hydraulic operated disc clutches and the special control system are taking care of a swift and smooth engagement and minimum manoeuvring time. The thrust bearing is incorporated and all shafts are fitted with heavy duty roller bearings meeting lifetime expectations according to classification rules. The modern design and high quality of all parts used, provide reliable power transmission and optimum efficiency.
Masson Marine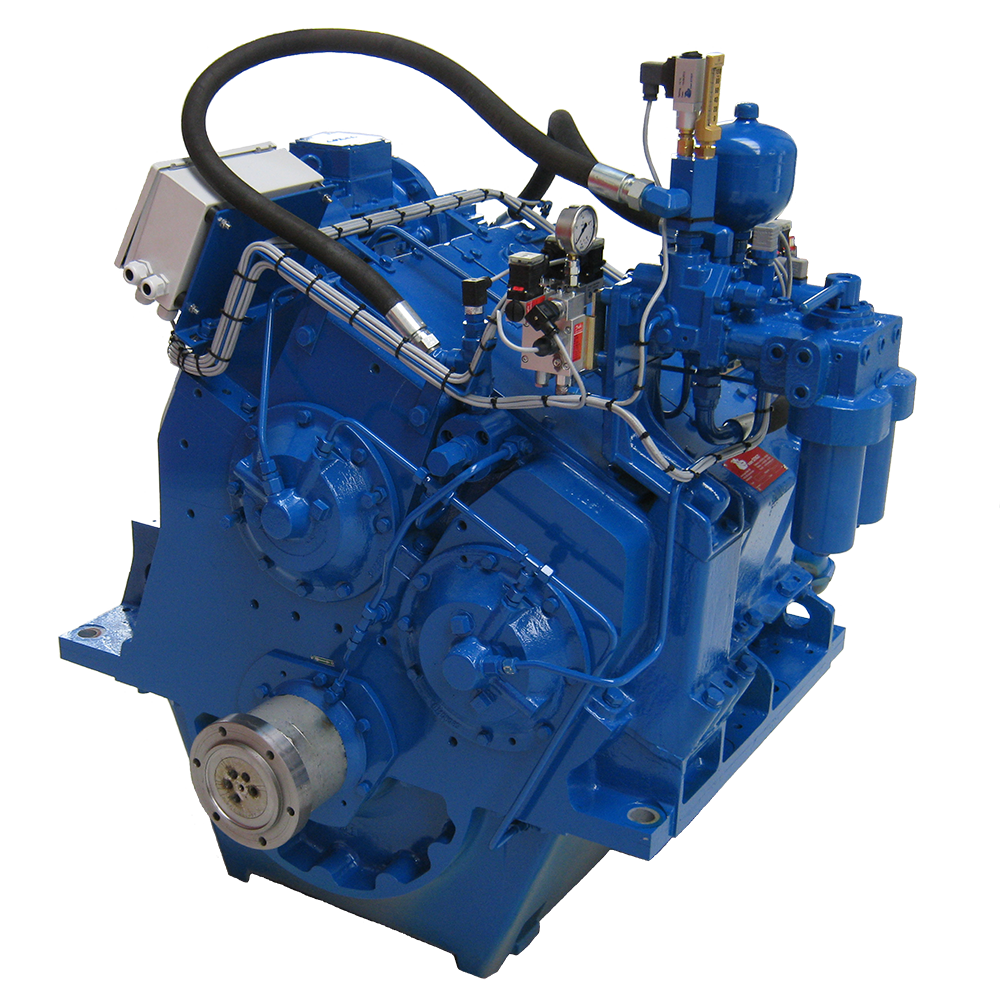 ZF Marine
ZF M Electronics

Plöger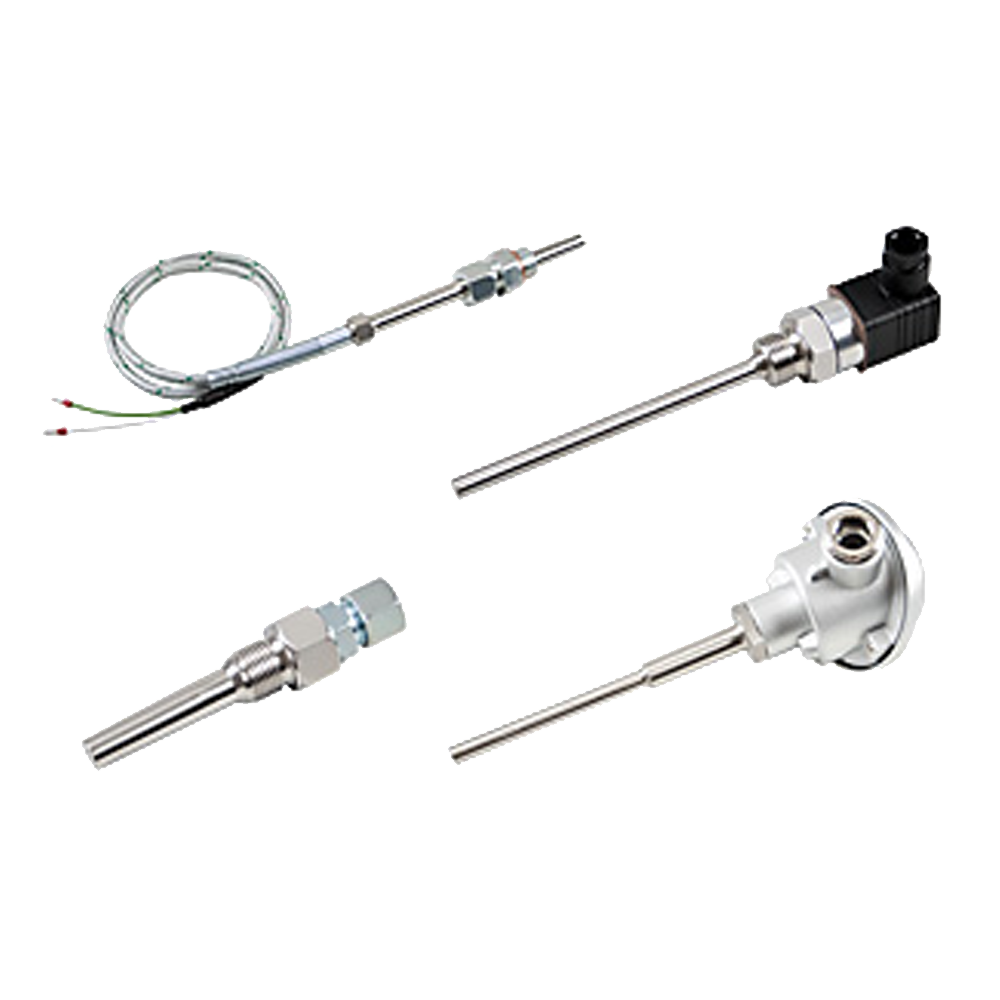 ADS Bediening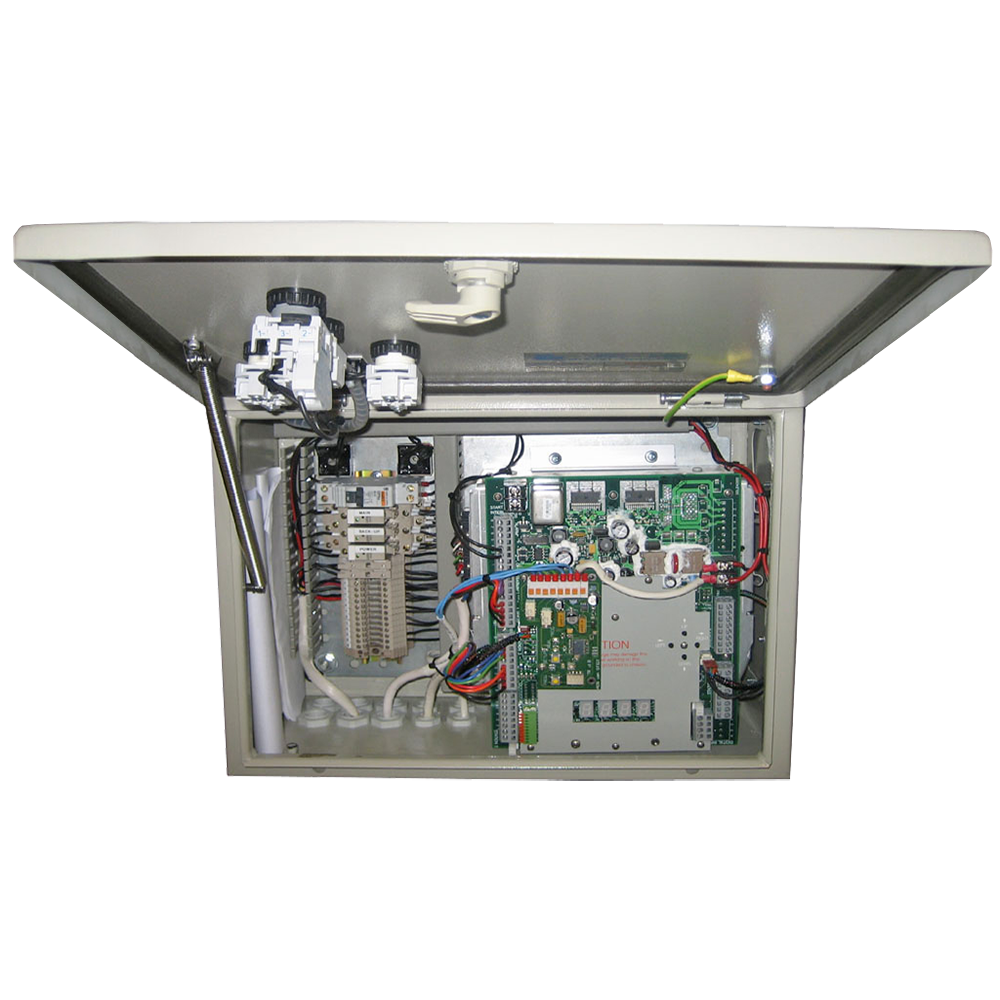 Inline Hybride