Durst pump distribution boxes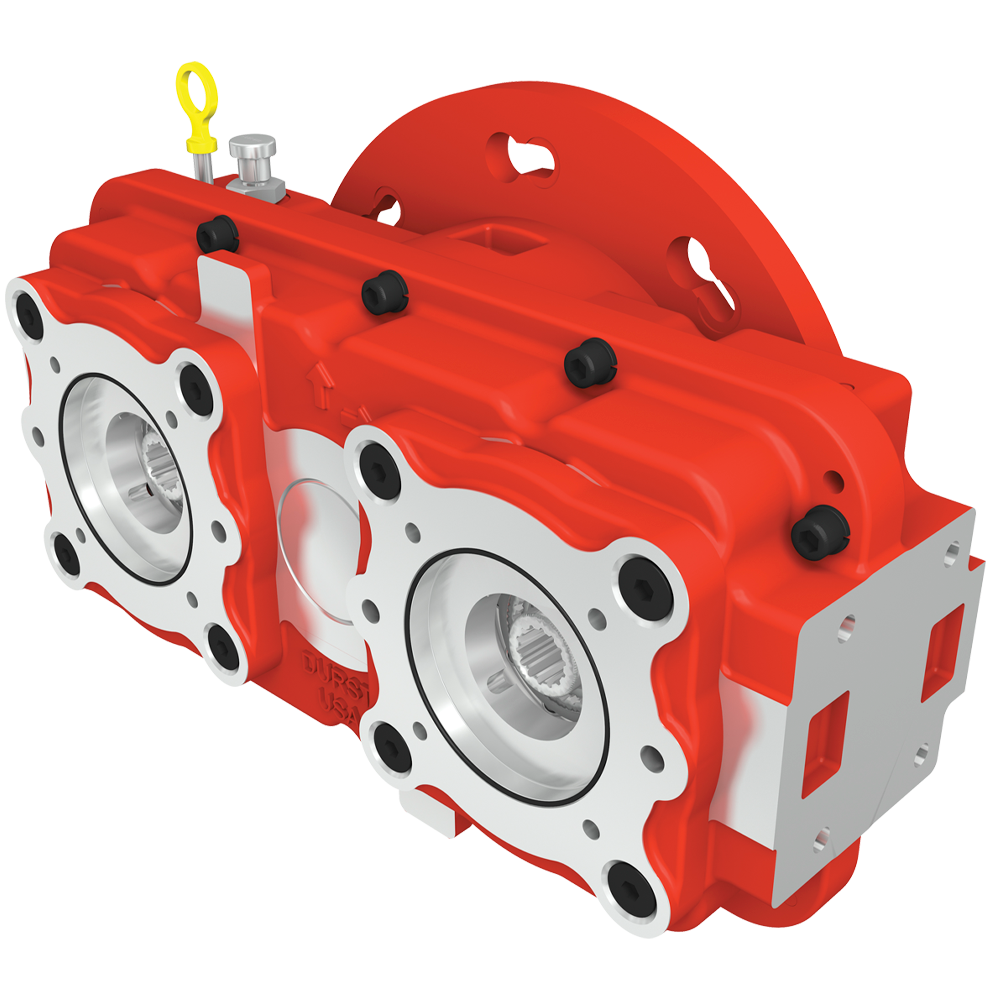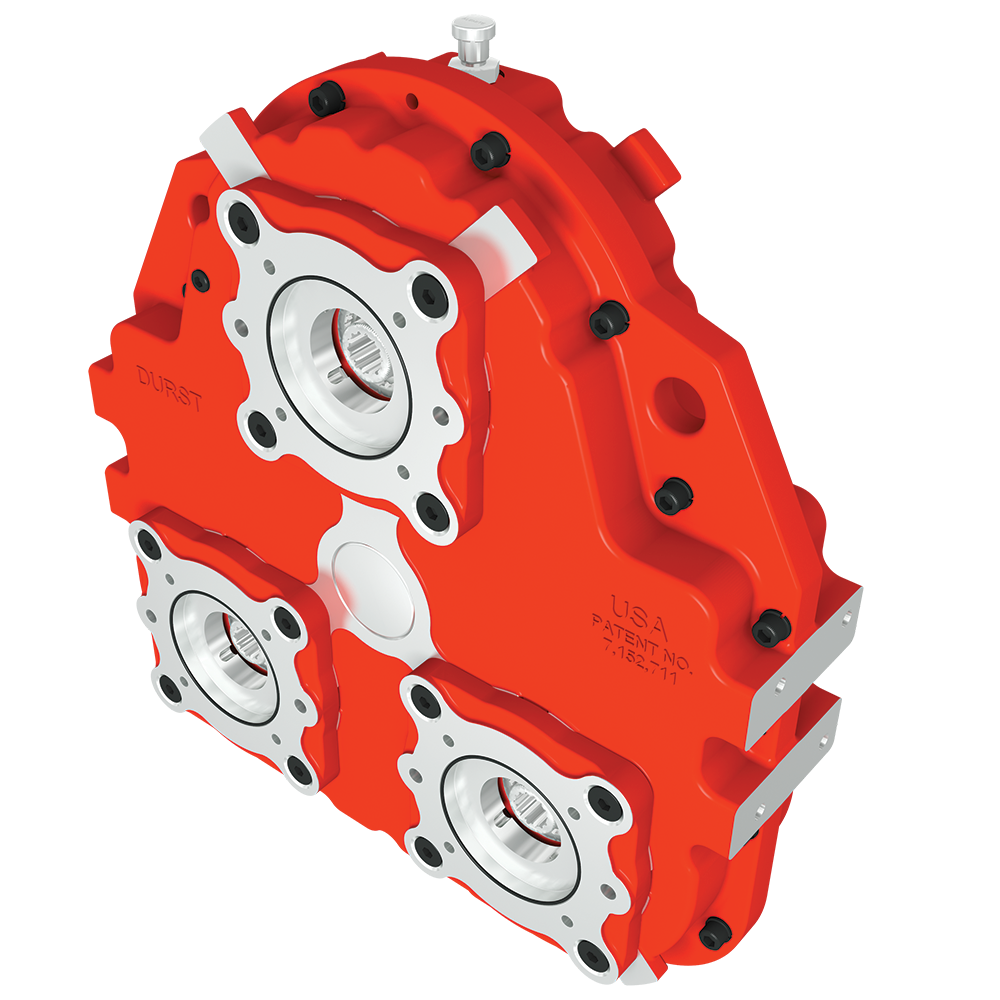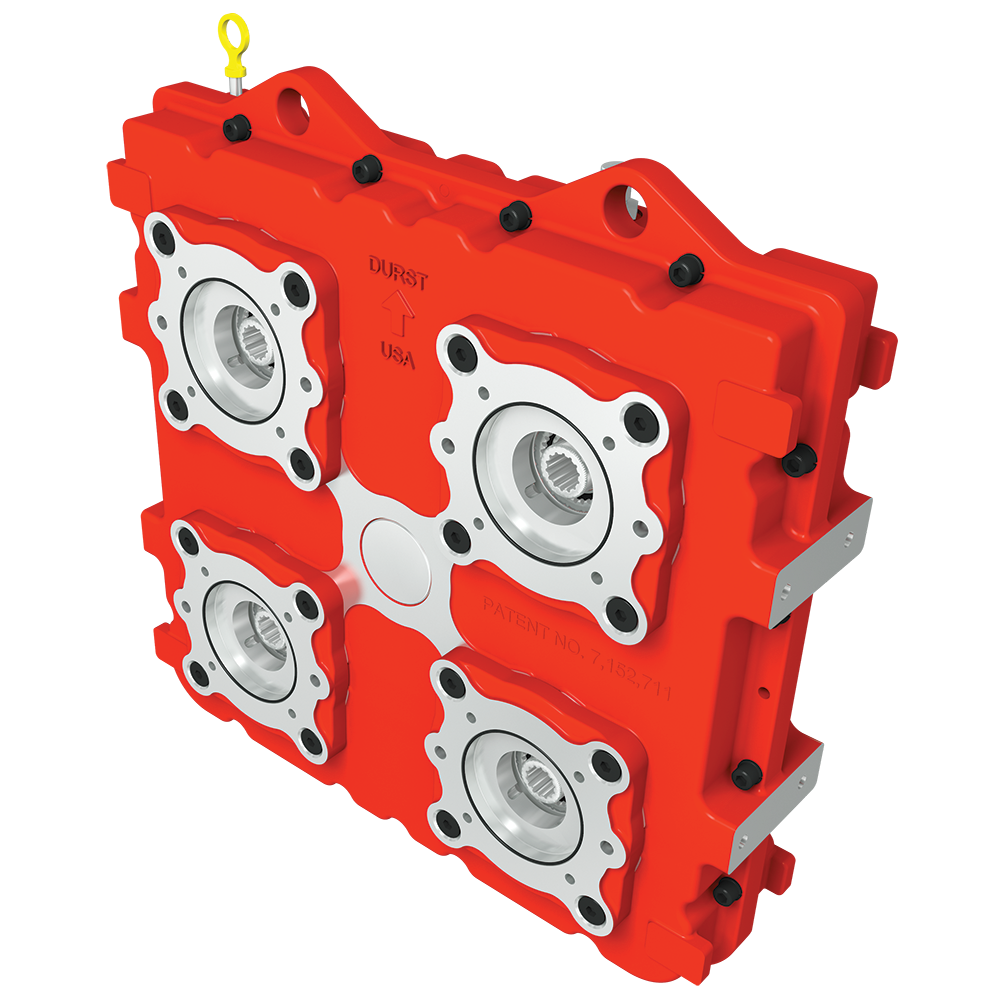 Among other things, the North-American company Durst, part of Regal-Beloit, supplies pump distribution boxes or pump drive. A pump drive enables to power two or more hydraulic pumps from one power source. The Durst Programme runs from 1400 Nm to 2900 Nm, and per range there are from 1 to 4, 5 or 8 outputs available. De pump pads' connections range from SAE A to SAE F. We keep a large stock of pump drives in our Gorinchem warehouse. Durst has a ISO 9001:2008 certification.
Durst's industrial products are used in a whole range of diverse, unique applications, such as gearboxes for all-terrain telescopic forklift trucks and concrete mixers. The off-highway products can be encountered in for instance hydraulic power packs in cranes, shovels and trench diggers. Furthermore, the programme offers transmissions for agricultural vehicles, wheel drives for irrigation vehicles and drives in forestry machines.
Durst Lectricdrive
It is an economical, space-saving alternative for mounting pump drives directly to electric motors. The Lectric Drive is a game changer that makes the conventional C-Face Motor Adaptor and external coupling approach obsolete. See the downloads for the information brochure.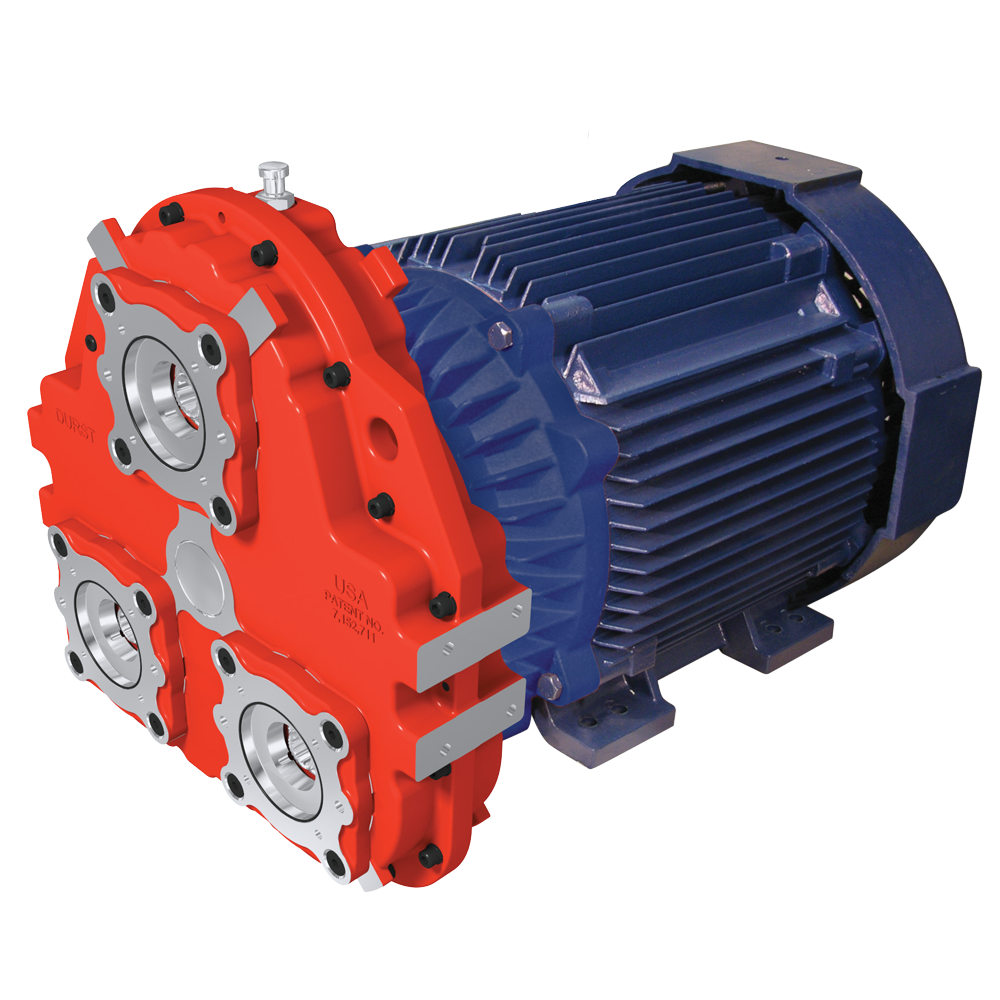 Contact us
Are you interested in a pump drive? Or do you have further questions about a pump drive? Then feel free to contact us! Please call +31 183 650000 or send an e-mail to info@vanstigt.com. We will be happy to help you.