Hydraulic radial piston motors
Hydraulic radial piston motors
Since 1985 Intermot designs and produces hydraulic radial piston motors. The annual production exceeds 13.000 units, and is sold worldwide through the Intermot dealer network. The motor programme includes swept volumes from 20 to 8500 cubic centimetres, and also includes variable swept volume motors. A noteworthy Intermot activity is the development of special motors in close cooperation with customers with special needs. This resulted in motors for under water use, for wheel drives and motors with integrated valves or reducers.
Please contact ADS van STIGT sales department for special applications that are not in the standard catalogue.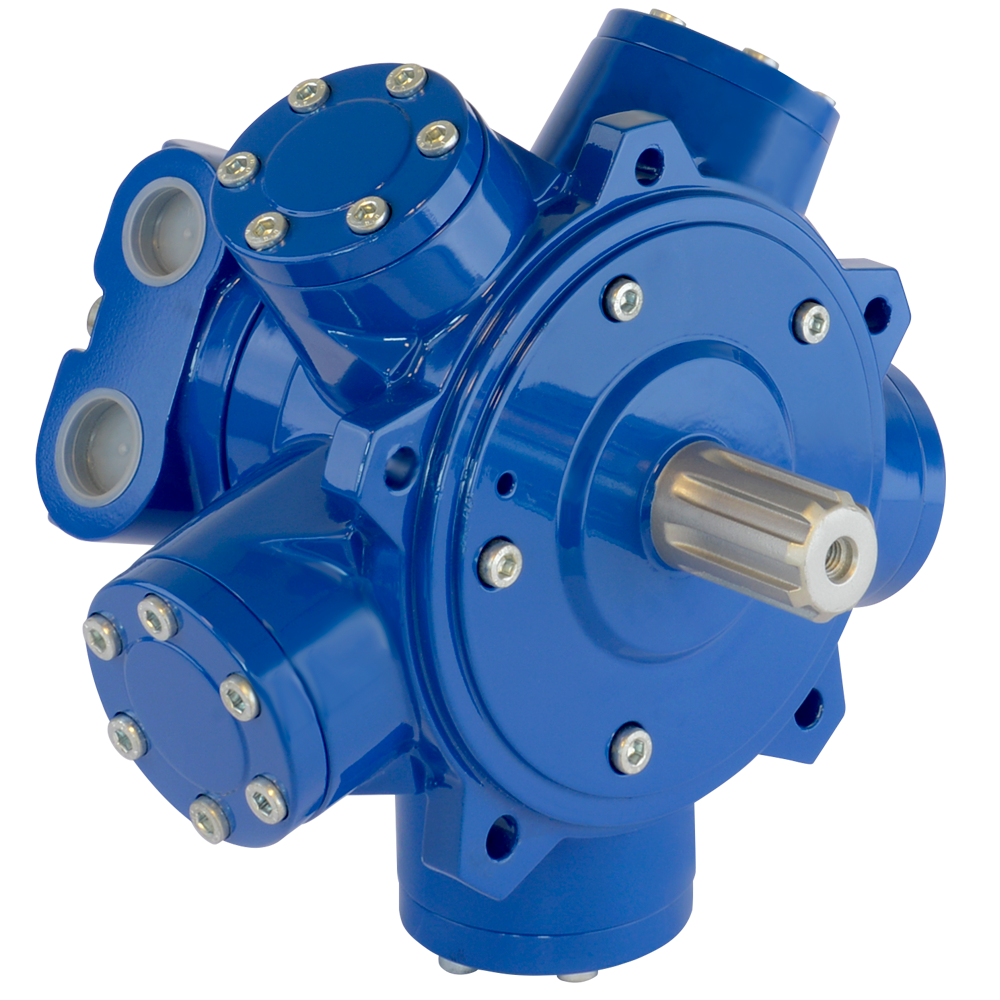 Another Intermot speciality is the production of 1:1 replacement motors, that can be used to replace motors of the leading brands without modification. Intermot is a creative and flexible company with a large current stock for rapid worldwide supply. In the Netherlands Intermot is represented by ADS van STIGT. For technical consultation, sales and support ADS van STIGT is the perfect partner with over 50 years of experience in professional drive systems. Playing on multiple fields, ADS van STIGT knows its way in earthmoving equipment, industry and maritime applications, and provides a wide practical knowledge and the advantages of a large multi-disciplinary transmission company.y.